If you're looking for quality furniture products from a 2nd-generation family and locally-owned Louisville furniture store, then Contemporary Galleries is the place for you! We've been furnishing Louisville for over 52 years, since 1971, and pride ourselves on the community-oriented spirit we've had here since day one.
With an eye for interior design and the determination to complete anyone's style with their furniture needs, we sell unique contemporary furnishings for the home and office. However, our products and expertise does not stop at furniture, and we offer a myriad of other art and décor pieces to round out any room in your space.
Our in-store showroom is our pride and joy, and also where we demonstrate how comfortable your potential new piece is, how well it can pair with other colors, just how big it is, and all the additional features and benefits you obtain with it. We exhibit a vast selection of contemporary and modern furniture, lighting, mattresses and accessories, so come on in for a visit! Our experienced sales personnel do not operate on commission sales, so you are guaranteed top-notch assistance without pressure. While we do not ship furniture, we do offer delivery up to 120 miles from our store.
Since the camera, while convenient, cannot truly capture the beauty and color of our selection, our website provides only a small selection of products we carry. Our in-store browsing instead of internet browsing is part of our commitment to getting you the furniture you desire without compromise. This way, you can see the quality and Contemporary Galleries difference for yourself and experience a "try it before you buy it" test run for the highest satisfaction we can get you.
As we like to say, "Come on in and make yourself at home!" You can find us all 6 days of the week at our showroom, located in the East End at 220 N Hurstbourne Parkway in the Forum Center. You're certain to find something that catches your eye!
Our Team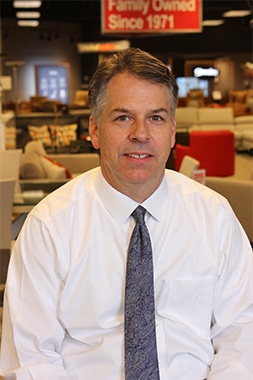 Todd Mason
Co-owner of Contemporary Galleries, Todd Mason has over 40 years experience in the home furnishings business. He graduated with a degree in marketing from the University of Kentucky, and began working with the company in furniture preparation and assembly. He currently focuses on the sales and buying end of the business. He finds inspiration while attending furniture markets to see new designs, and traveling to different parts of the world. Married with two children, in his free time Todd enjoys spending time with his family and playing golf.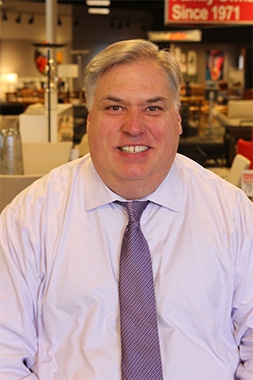 Bob Mason
Co-owner Bob Mason has been working at Contemporary Galleries since high school. He worked his way up through the ranks from warehouse positions to sales and operations. Bob graduated with a marketing degree from the University of Louisville and is currently the operations manager. Bob handles all customer services related issues, and prides himself in making sure the customer is completely satisfied. Always concerned with the quality and selection of their products, both Bob and Todd must agree on buying a new product or it won't be purchased. Bob enjoys working with customers and seeing those who have been shopping with the store since his parents started the business. Bob has two sons who are active in sports.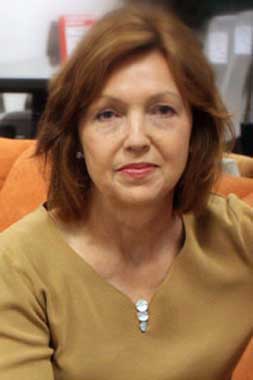 Kate Hall
Kate has been a part of the Contemporary Galleries sales team since 2003. During this time, Kate has gained an extensive wealth of knowledge of our product offerings and for contemporary design. She also has acquired a large customer loyalty base. Kate has assisted countless customers in creating custom spaces for their homes and businesses. Originally from Cincinnati, Ohio Kate owned a family floral business that was open for 89 years. "That's where I started the love for color and design." She spends her free time chasing 4 grandsons, along with rehabbing her "new" old house. Contact her at Kate@ContemporaryGalleries.com.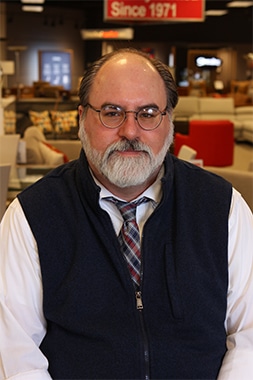 Chris Alexander
Chris joined Contemporary Galleries sales team in 2013, bringing a wonderful customer service aspect with him. A Louisville native, he graduated from Western Kentucky University with a degree in creative design in advertising and a minor in psychology. He has previously worked in several specialty retail businesses from the ground level up to management. "It's during these times that I learned what can make or break a business is the customer service element." He enjoys working with customers and appreciates their interests and uniqueness as an individual. Chris is a "big kid at heart", enjoys being an awesome uncle and is a collector of many childhood memories. Contact him at Chris@ContemporaryGalleries.com.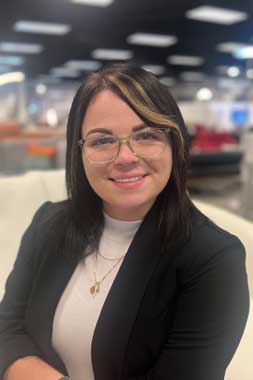 Courtney Smith
Courtney joined the Contemporary Galleries Sales and Design team in 2023. She is a Louisville native with a Communications degree from JCTC and has a working background in Sales, Customer Service and Real Estate. She has a passion for design and art and looks forward to meeting you and helping provide design assistance for your beautiful home. She strives to make sure every customer is happy and leaves knowing that they had a great experience. "I've been exploring art and design since I was a child, over the years it has opened my eyes to the endless possibilities we can create". In her spare time, she enjoys time with her 2 daughters and exploring new places. Contact her at Courtney@ContemporaryGalleries.com.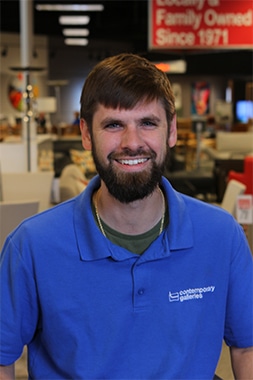 Kyle Zoeller
Kyle has been on the Contemporary Galleries Delivery team since 2014. He began with us as our Delivery Manager & is currently our Warehouse Manager. He now schedules deliveries for customers as well as prepares merchandise for delivery. Kyle takes great pride in making sure that the product is in perfect condition before it gets loaded onto our delivery truck. In his spare time, Kyle enjoys spending time with his wife and daughter. His favorite activities include canoeing, hunting, fishing and working on engines.